A multifunctional event venue in the heart of campus. At the center A Working Lab Universum, you'll find Rotundan – an event venue where you have thousands of possibilities to create and design your event.
A space that adapts to your needs
Rotundan adjusts to your event. It features a telescopic grandstand with seating for 130 people, but you can also choose to fold in the grandstand and instead have access to Rotundan's large floor area. The venue is perfect for lectures, conferences, or sporting events.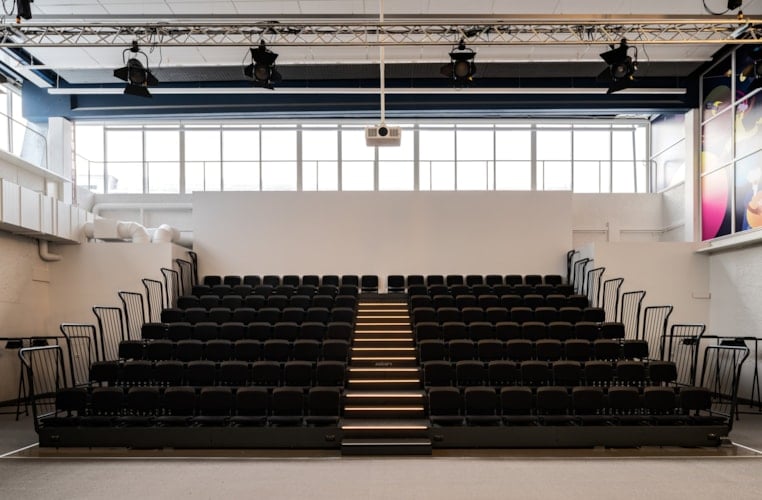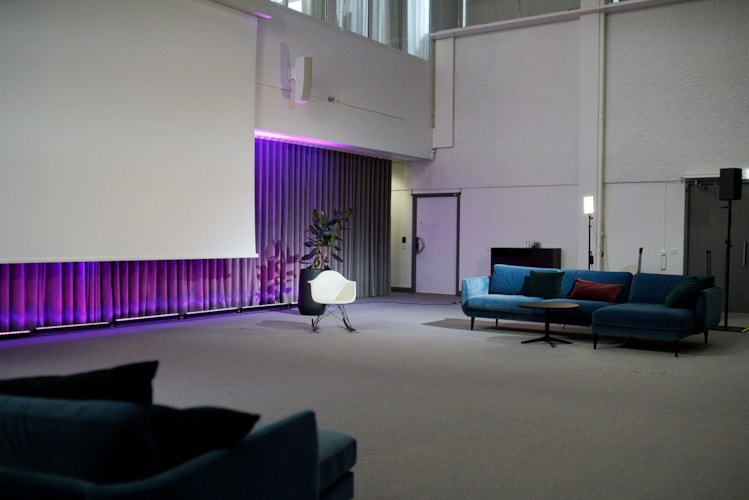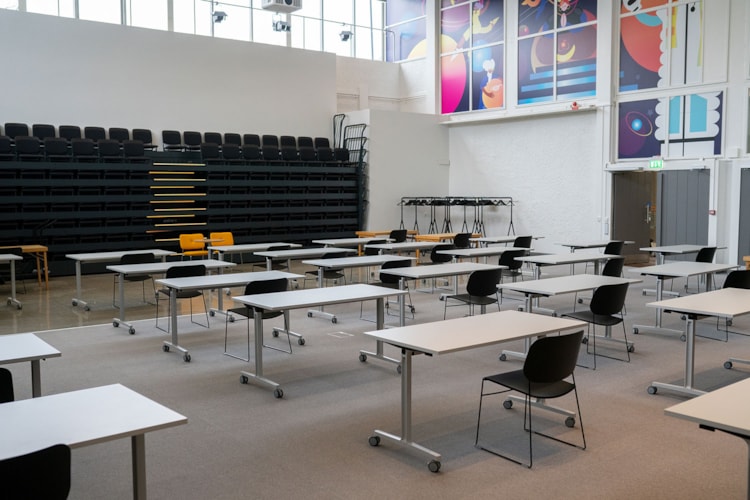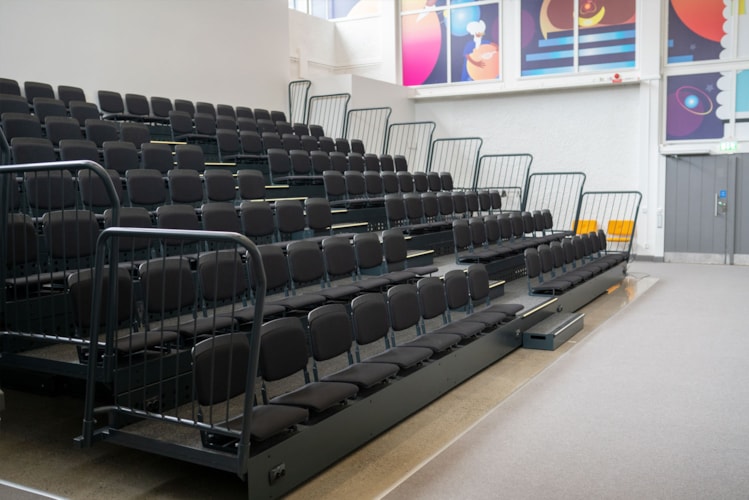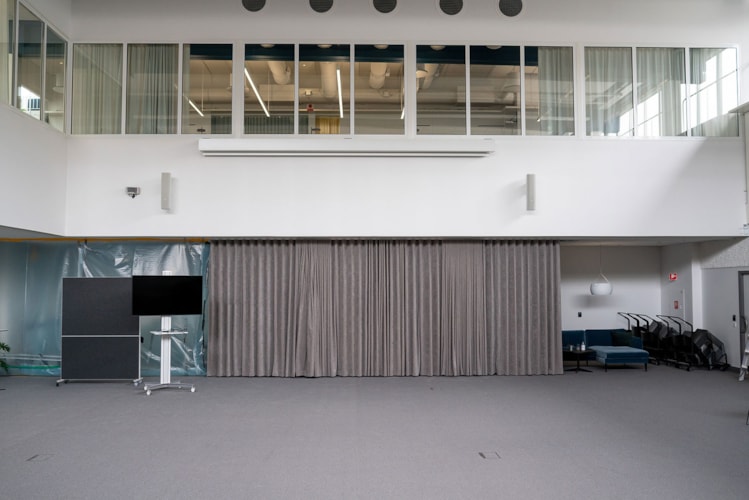 Fully equipped with technology
Rotundan is equipped with a projector and screen. There is also a sound system with the option to connect wireless microphones.
Book Rotundan
When you book the room, we will contact you to discuss your needs and preferences.
A place with a long history
When Rotundan was built in the late 1960s, it was Sweden's largest dance palace. Artists like Monica Zetterlund and ABBA have performed live here.
Examples of how Rotundan can be used
Workshop
Music rehearsal
Conference
Indoor sports
Exhibition venue
Live broadcasts
Lectures
Examination hall
Stream digital presentations
Concerts